Porsche Oil Change Near Me
Why Do I Need An Oil Change?
Your engine oil needs to be changed if it is dirty or old. Your engine won't run as efficiently if it has bad oil, which will decrease fuel efficiency and shorten the life of your engine.
You can keep your Porsche functioning at its peak for years to come by making routine oil changes. Some of the benefits of using and changing your oil for fresh oil include:
Removes contaminants and other harmful particles from your engine
Fresh oil helps remove excessive heat from your engine
Lubricates the engine block, and cylinder head, including the turbocharger
How Do I Know What Kind of Oil My Porsche Needs?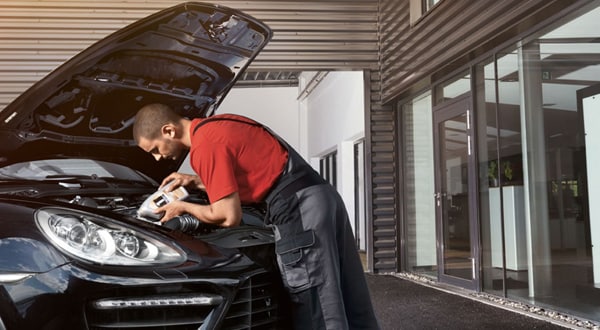 Different oils are needed for every type of car to enhance their efficiency and dependability.
Our qualified experts use only OEM-specified oils to maintain your Porsche, just as it would have been done at the factory.
You can also refer to your owner's manual for details on the oil type and quantity you should use. Use only the oil and filter recommended by the OEM to avoid damaging your engine.
Read More
Porsche Oil Change in Eastpointe, Michigan.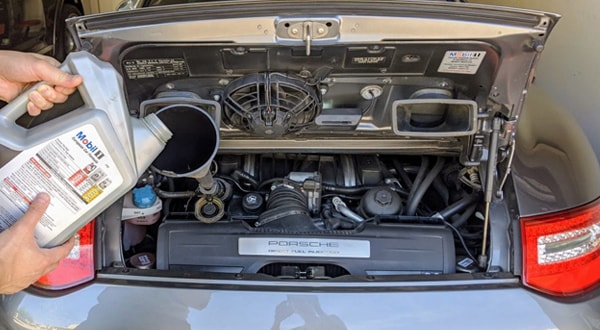 Synthetic oils are engineered to last longer and protect your engine better than ever before. However, there are specific intervals in which you should have your oil serviced.
Consult your Owner's Manual for specific intervals, or Contact us at Porsche Motor City for more information. As standard, engine oil should be serviced annually or every 7,500 miles, whichever comes sooner.
When you're ready to schedule your next service, call us at 877-821-0295 or schedule an appointment through our Service Center. We look forward to seeing you at our Porsche Motor City service center!
Read More