Best Pre Owned to Buy in your Budget
Best Pre Owned to Buy in your Budget
Porsche Motor City proudly offers clients of Eastpoint, MI, quality new and used Porsche vehicles. If you want a pre-owned Porsche, please continue reading our top five picks for the best pre-owned Porsche cars. Visit Porsche Motor City's pre-owned online inventory today.
2021 Porsche Boxster
The Porsche Boxster offers three engines: a 300-hp turbocharged 2.0-Liter flat-four, a 350-hp turbocharged 2.5-Liter flat-flour, and a 394-hp 4.0-Liter flat-six.
Each has a pleasant six-speed manual transmission as standard, but customers can also choose Porsche's perceptive seven-speed automatic.
The Boxster's interior can be upgraded to leather that covers the console lid, door-panel tri, and instrument-cluster top. If you are looking for a luxury two-door sports car, the 2021 Porsche Boxster Roadster is a perfect choice.
View Inventory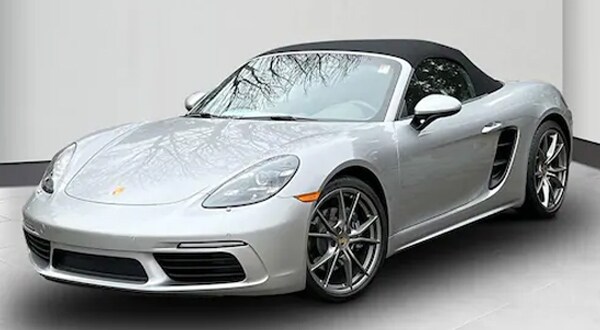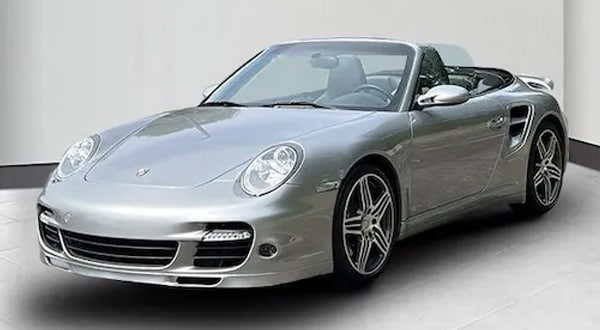 2021 Porsche 911 Turbo S
The 2021 Porsche 911 is an excellent vehicle for those looking for a sports car full of luxury amenities. Climb its perfectly positioned driver's seat, fire up its powerful and unique-sounding engine, and engage either of its terrific transmissions. The Porsche 911 has retained the key characteristics that helped to establish it as an icon, from its flat-six engine positioned in the rear to its otherworldly handling. It is nearly impossible to confuse a 911 for any other sports vehicle due to its recognizable round headlamps, Coke bottle design, and sloping rear.
The 911's interior looks sophisticated, with a mix of buttons, knobs, touchscreen controls, and a large center cup holder. Overall, the 2021 Porsche 911 provides both the sportiness of A sports car with the luxury interior amenities of a Porsche.
View Inventory
2018 Porsche Panamera Turbo
The 2018 Porsche Panamera turbo showcases its twin-turbocharged 4.0-Liter V8 with 550 horsepower and 567 pound-feet of torque. Premium materials and excellent craftsmanship define the luxurious interior of the high-performance Panamera Turbo.
The Well-bolstered 14-way power seats offer long-haul comfort for those up front, while people in the back are treated to individual seats bisected by a center console.
Standard features in the Panamera Turbo lineup include navigation, Bluetooth connectivity, Apple CarPlay, and a BOSE surround-sound audio system with 14 speakers and a SiriusXM satellite radio.
View Inventory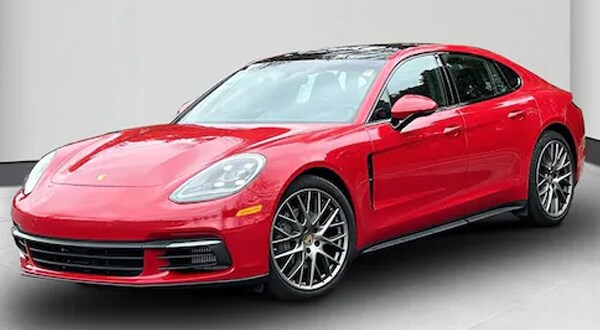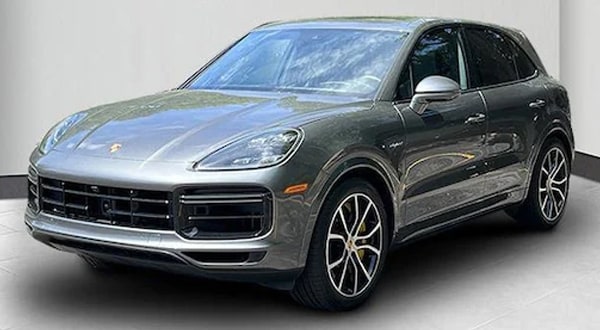 2020 Porsche Cayenne AWD
The 2020 Porsche Cayenne is designed to drive exciting, fast, well-built, and luxurious. The Cayenne features enhancements, such as massaging front seats, four-zone climate control, and more, in addition to conventional options like heated and ventilated front and rear seats.
The Cayenne provides a blank canvas inside, including interior trim, seat belt colors, and surface materials that can individually be selected.
A gauge cluster with an analog tachometer and two 7.0-inch screens that provide configurable information is located in front of the driver. The Porsche infotainment system uses a standard 12.3-inch touchscreen in the middle of the dashboard.
View Inventory
2021 Porsche Macan AWD
The 2021 Porsche Macan AWD is an excellent SUV for drivers looking for a performance SUV with luxurious interior features and amenities. The 2021 Porsche Macan is a dual-purpose package unlike any other car today thanks to its refined chassis, powerful turbocharged engines, and luxurious cabin.
Throughout the interior of the Macan AWD, you can find Porsche's infotainment system with high-tech features, including wireless device charging, 12-volt outlets, and a standard mobile Wi-Fi package onboard with standard Apple CarPlay.
Regarding safety on the Porsche Macan, you can find standard Lane-Departure Warning, Available Automated Emergency Braking, and Available Adaptive Cruise Control.
View Inventory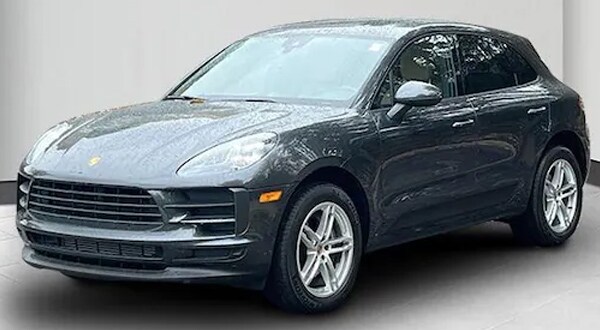 Finance Centre

If you are interested in financing a used vehicle for sale from Porsche Motor City, your local Porsche dealership,
consider applying for our secure online finance application through our Finance Centre.
Contact Us
Contact Porsche Motor City today if you are interested in purchasing a new to you Porsche or other brand vehicles available at Porsche Motor City.
Call us at 866-983-5681. Come into the dealership today.