2023 Porsche Cayenne SUV Review
Vehicle's Overview
Suppose performance and luxury are top of your list for a new SUV. Come into Porsche Motor City in Eastpointe, Michigan, and the surrounding areas of Roseville, Harper Woods, Warren, Fraser, Hamtramck, Hazel Park, Steering Heights, and Madison Heights, to test drive and learn all about the 2023 Porsche Cayenne available in our inventory.
2023 Porsche Cayenne SUV Review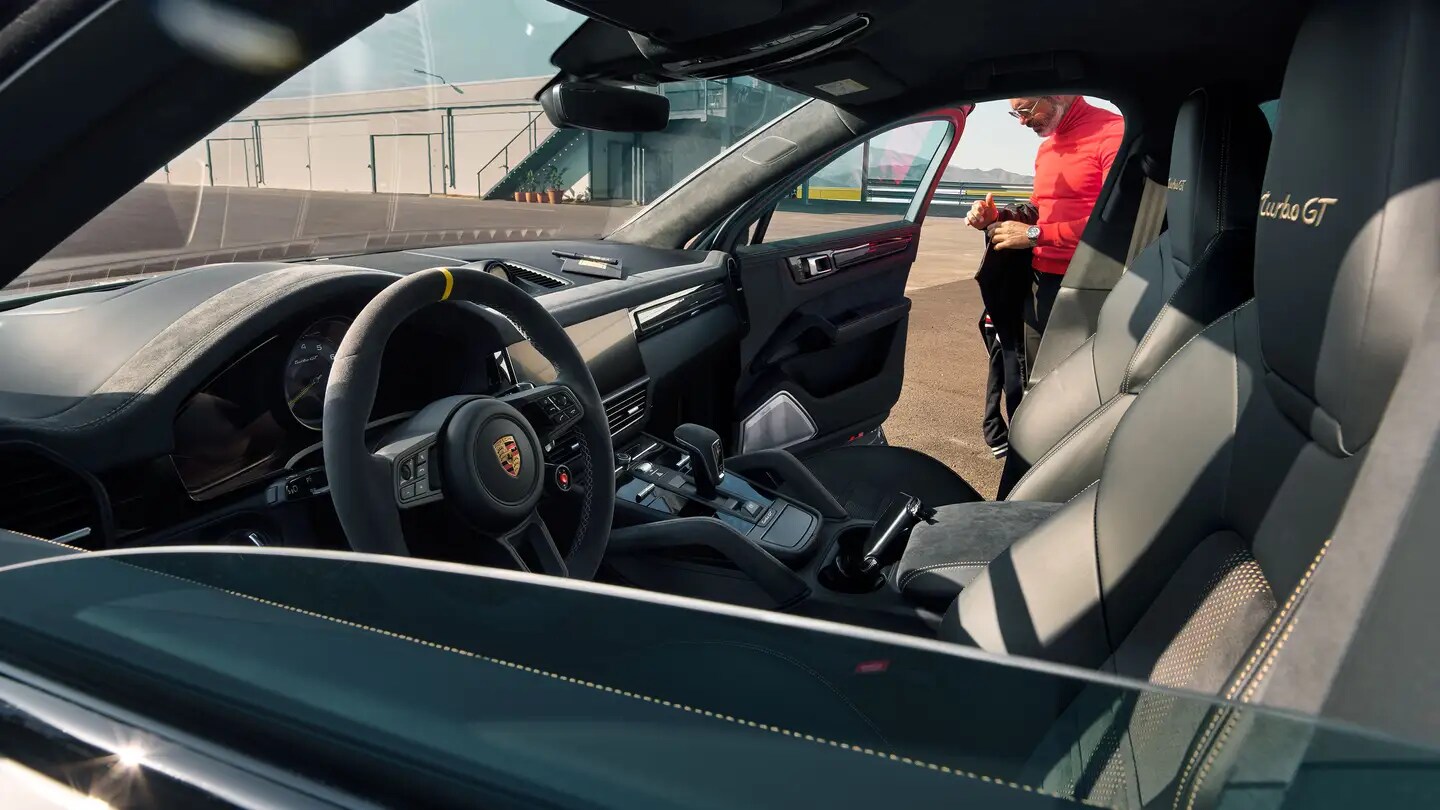 2023 Porsche Cayenne SUV Interior
The interior of the 2023 Porsche provides a blank canvas inside for the customer to customize as they see fit. Porsche owners can individually select everything from interior trim, seatbelt colors, and surface materials for your Porsche.
A stylish gauge cluster with an analog tachometer and two 7.0-inch screens that provide configurable information is in front of the driver.
The Cayenne offers desirable enhancements, such as more supportive seats, massaging front seats, four-zone climate control, and more, in addition to conventional options like heated and ventilated front and rear seats.
Other typical strengths of the Cayenne are the generous space and a stowage volume that can be doubled with the rear seat folded down.
2023 Porsche Cayenne SUV Exterior
Thanks to the dynamic design and five doors open for any adventure, the 2023 Porsche Cayenne brings team spirit to the sports car world, making the Porsche experience even more diverse. The taillight strip showcases its extinction over the entire rear and elegantly emphasizes the Cayenne's presence.
With an extended height of 135 mm, the adaptive rear spoiler accentuates the sporty features of the Cayenne Coupe and offers the ideal amount of downforce in any circumstance.
The Porsche Cayenne and S models come standard with 19-inch wheels and LED main headlights, with the option of an LED matrix beam to control the fixed main-beam cone. These models have easily recognized thanks to their design, including LED four-point daytime running lights.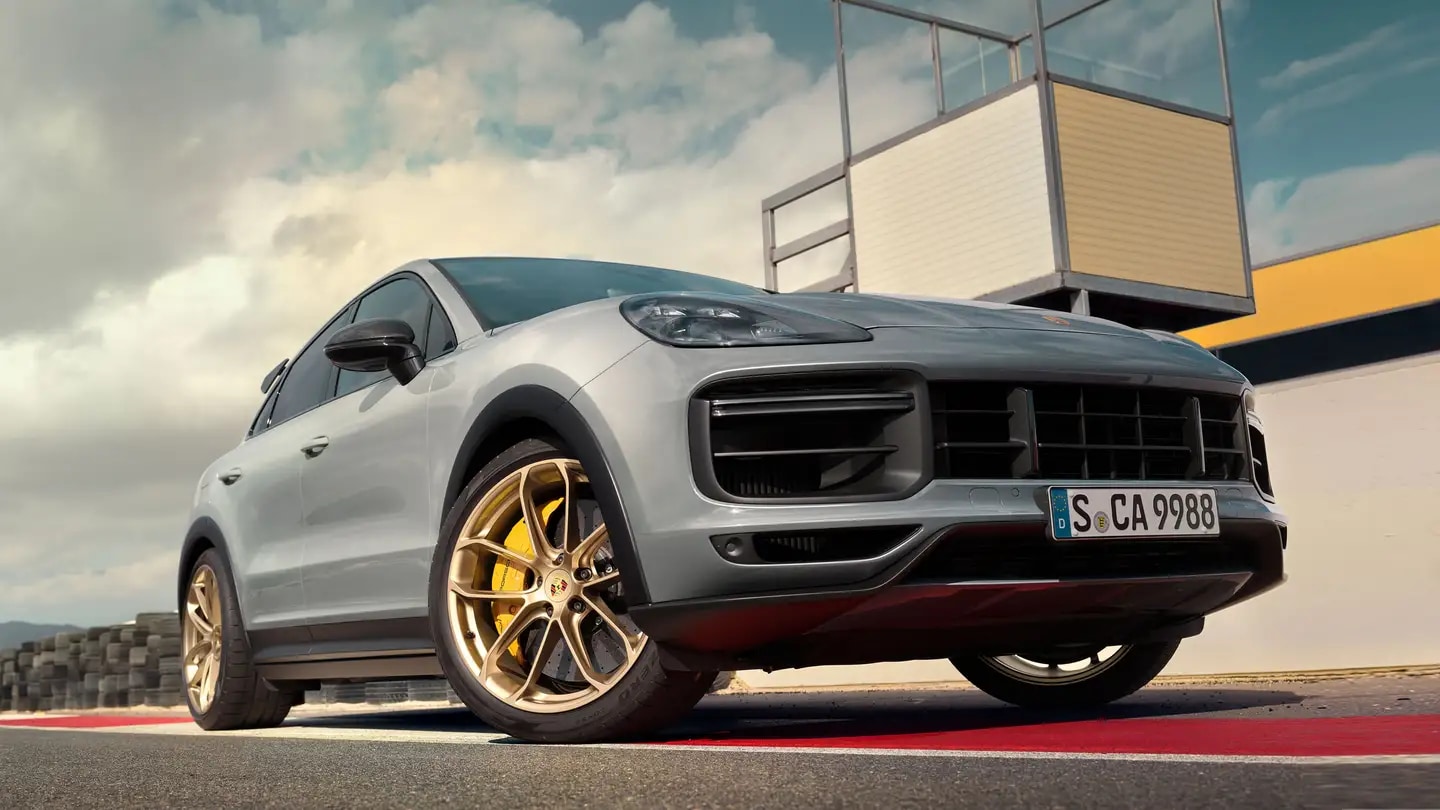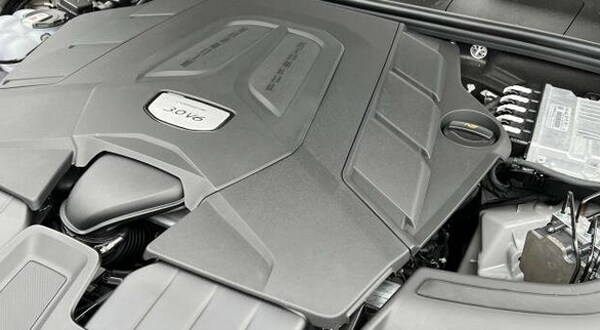 2023 Porsche Cayenne SUV Performance
The effective 3.0-Liter V6 engine produces 335 horsepower and features a twin-scroll turbocharger between the cylinder banks. The maximum torque of 332 ft-lb is reached between 1,340 and 5,300 rpm.
The tree chamber technology and adaptive air suspension provide better comfort and sporty driving, with self-leveling function, ride-height adjustment, and Porsche Active Suspension Management.
8-Speed Tiptronic S
Due to its wide ratio spread, the 8-speed Tiptronic S in the Cayenne models improves comfort and agility while lowering fuel consumption.
Trim Levels
The 2023 Porsche Cayenne comes in several different variants, including:
Porsche Cayenne E-Hybrid
Porsche Cayenne S
Porsche Cayenne GTS
Porsche Cayenne Turbo
Porsche Cayenne Turbo S E-Hybrid
Porsche Cayenne Turbo GT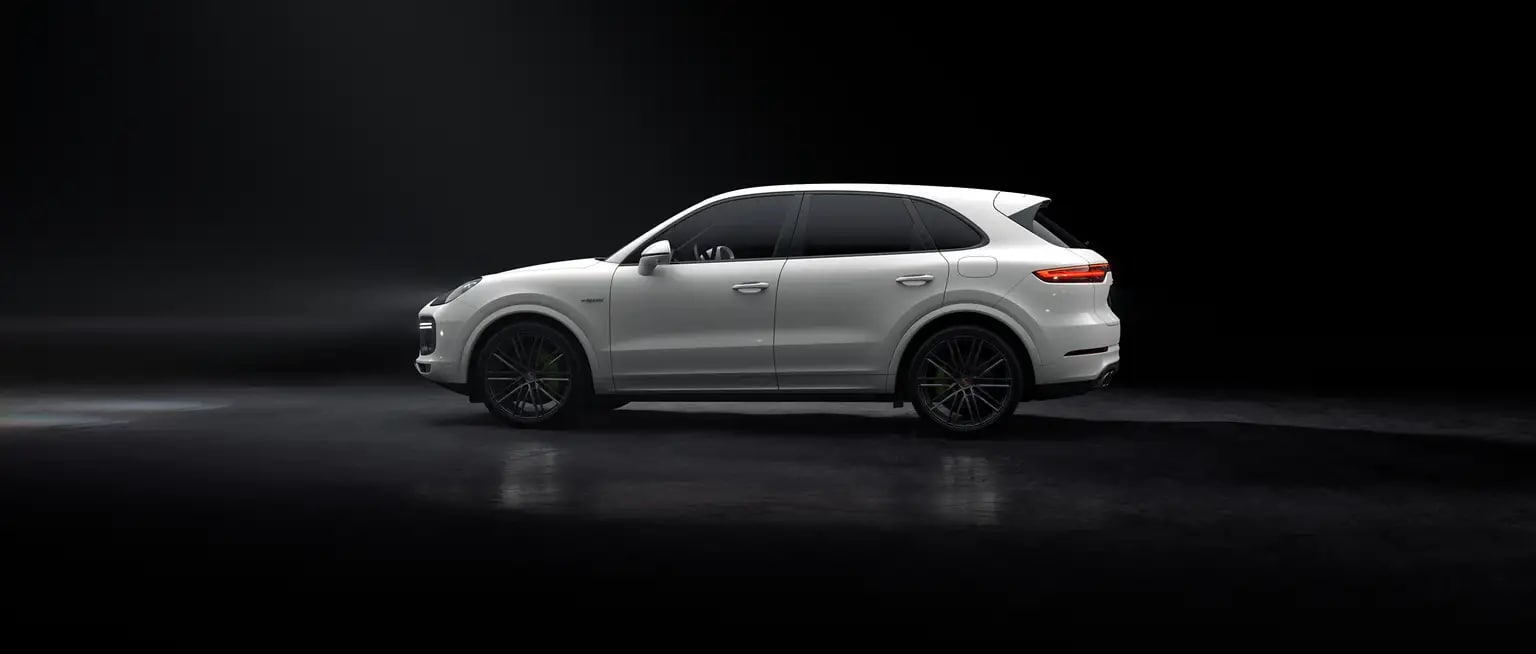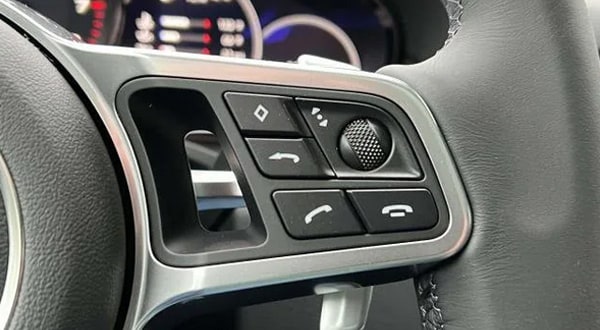 Porsche Communication Management
The Porsche Communication Management is Cayenne's audio, navigation, and communication control center. The Porsche Communication Management also controls the full-HD 12.3-inch touchscreen display, the voice control system, and Apple CarPlay.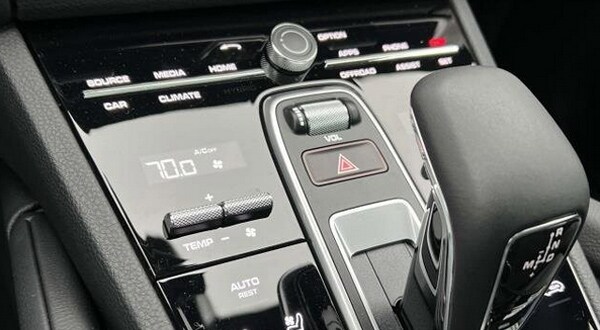 Four-Zone Automatic Climate Control
Porsche's four-zone automated climate control system has independent temperature controls for the driver, front passenger, and back seats. Before it enters the interior, an active carbon filter thoroughly filters fine dust from the outside air and captures particles, pollen, and smells.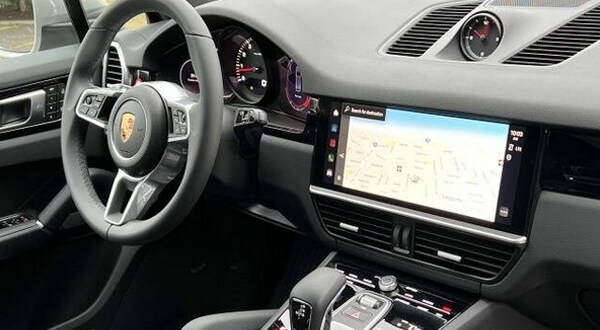 Burmester 3D High-End Surround Sound System
The 3D High-End Surround Sound System has a total diaphragm surface area of more than 2,500 cm2, 21 independently controlled loudspeakers, an active subwoofer with a 400-watt digital amplifier, and a 3D sound experience produced by speakers in the A-pillars and a unique 3D algorithm.
The 2023 Porsche Cayenne is one of the most sought-after luxury SUVs today, thanks to its stellar exterior design and impressive performance ratings. Advanced technology features can be found throughout the 2023 Porsche Cayenne, providing drivers and passengers with a comfortable and more entertaining experience. Some of these technology features include: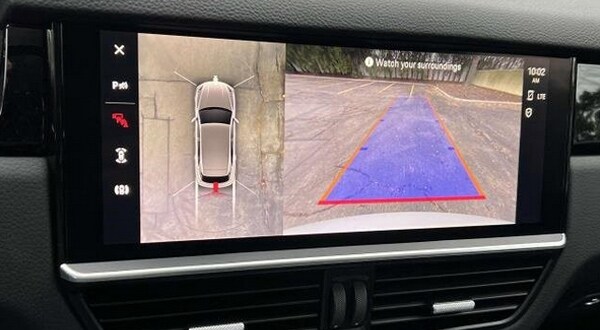 Head-Up Display
The freely configurable, color head-up display on the Porsche Cayenne helps to project all information about the journey directly into the driver's field of vision.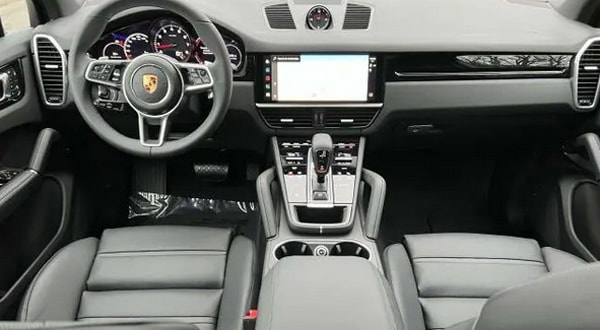 Porsche Navigation Plus
With Porsche Navigation Plus, you can now get to places faster and with less stress using real-time traffic data, letting you identify the volume of traffic in advance and informing you of convenient alternative routes in plenty of time.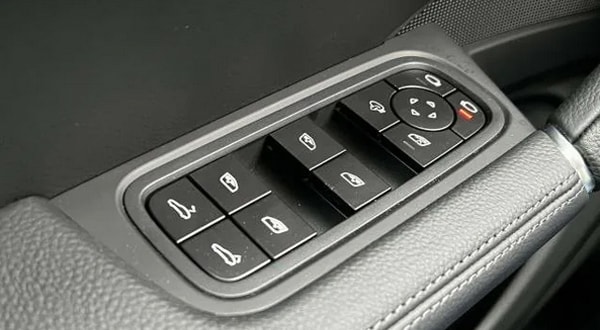 Porsche Voice Pilot
Porsche Voice Pilot is an online voice command system throughout your Porsche that assists, enabling you to keep your eye on the traffic while you drive.
The 2023 Porsche Cayenne can be coupled with plenty of standard and premium available safety features. Some of these safety features include: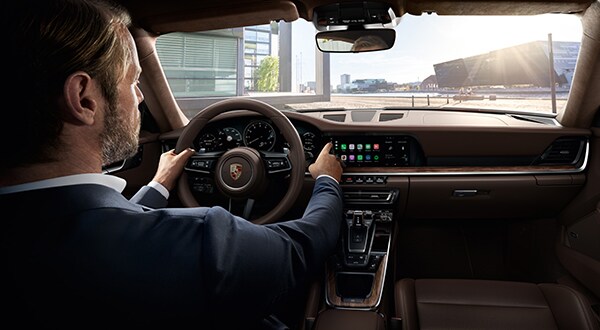 Collision and Brake Assist
Porsche Collision and Brake Assist help to detect vehicles or pedestrians in the collision area. If necessary, the system alerts the driver during an automatic emergency stop.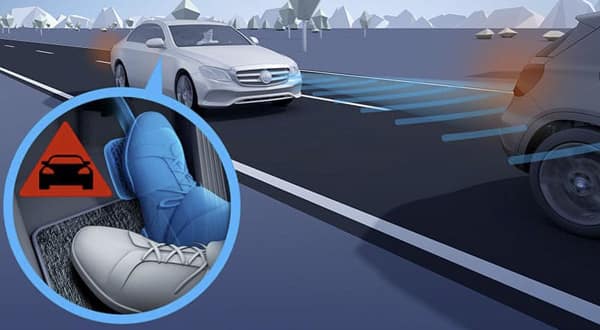 Lane Keeping Assist and Lane Change Assist
Porsche Lane Keeping Assist and Lane Change Assist help to keep your vehicle in the lane. The Lane Change Assist uses radar technology to monitor the area behind the car and blind spots.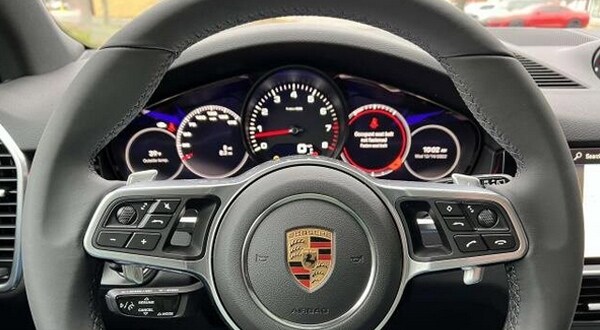 Night Vision Assist
Before the headlights illuminate, Porsche Night Vision Assist employs an infrared camera to spot pedestrians and large wildlife.
Contact Us
Contact Porsche Motor City in Eastpointe, Michigan, Roseville, Harper Woods, Warren, Fraser, Hamtramck, Hazel Park, Steering Heights, and Madison Heights for a Porsche Porsche dealership near me. If the 2023 Porsche Cayenne SUV interests you, feel free to talk with one of our sales advisors or apply for our secure online finance center.
New and Used Vehicle Models